Beginner Guide
From Dagorhir Wiki
Below you can find a guide tailored to appease both interests of new people, and veterans alike. Whether you are trying to find out more about Dagorhir, start your own group, or even touch up your knowledge, this is the page for you.
1. Read the Manual of Arms (MOA)!
The Manual of Arms is a list of rules, regulations, and requirements for Dagorhir Practices and Events. Some of these rules are subject to change depending on the practice, and event based off of where you are and who is organizing it.
2. Find a local group!
Dagorhir thrives off of volunteers around the world that take initiative to pick up a weapon and beat on their friends. Most likely there is a group within close vicinity to you where this has happened, whether it be at your local park, or even an hour away. It is recommended that you visit this practice at least once to get a general idea of the game before you dive in. You can find a directory of groups Here or by asking on Facebook.
2A. There are no groups near me!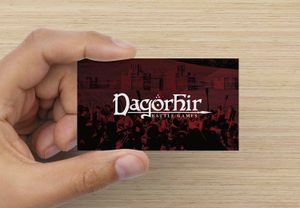 If there are no groups near you that is okay! There is plenty of information here to help you get started, making a new group is definitely challenging but not impossible, Get started here!
3. Gather Resources!
Garb and Weapons are required to participate and fight at practices and events. Some Practices may have loaner garb or weapons, in which you will be able to borrow and try different things out, but not always. On the Arts and Sciences page you will be able to find multiple tutorials on how to make your own equipment, and even direct you to vendors where you will be able to purchase equipment, and garb.
4. Learn how to fight!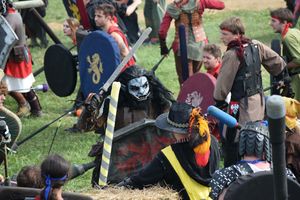 It is important to learn a safe and efficient way to fight. Fighting Tutorials is a great place to push you in the right direction as you will learn the basics, if you have not already. Even experienced fighters attend classes as there will always be room to constantly improve, and learn.
5. Advertise Your Group!
If you are new, and are making a group, introduce yourself on the Dagorhir Facebook Page! you may just find people near you that are interested. Another way to meet new fighters and participants is by holding your own practices at a public park. Other ways to advertise include putting up fliers, or even handing out Business Cards.
6. Attend an event!
Events are incredibly important as you will improve your skill, get a better idea of how the game is played, and how people play it, this is also a great place to meet new people, and make new friends. Major events can be found in many places.